Welcome from the Headteacher
Dear Parents,
Welcome to St Margaret's Collier Street School. Our website is intended to give you just a flavour of all that is achieved at our school.
St Margaret's Collier Street Church of England Primary School is a rural village school at the heart of its community. As a Church School we place a strong emphasis on creating and sustaining an ethos based on Christian principles whilst reflecting the rich variety of religious tradition and diversity of our Society. One of our greatest assets is the caring, family atmosphere which we create, knowing each child individually and being aware of and meeting their differing needs. We encourage children to mix with those of different ages and aim to cultivate a sense of responsibility and care for younger children.
Educating children should be a partnership between home and school. We endeavour to keep a close relationship between staff and parents by means of regular open evenings, social events and informal contacts throughout the year. By working together we will give your child the best start in life.
I believe passionately that if you visit our school you will experience the happy, caring environment in which a real excitement for learning exists.
I look forward to welcoming you.
Yours sincerely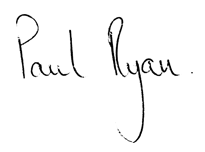 Paul Ryan
Headteacher