School Closures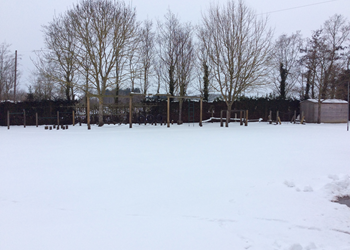 In the event of poor weather and the school having to close at short notice,
We will inform the local radio stations (Radio Kent and Heart FM), although these can be difficult to get through to!
We will do our best to issue an email via ParentMail 
School closures are also reported on www.kentclosures.co.uk. (use the search facility where our postcode - TN12 9RR - can be entered. There is also a facility to register for SMS and emails in the event of a new message/alert from the school.)
We will also try and update the school website



Please avoid trying to ring the School Office unless absolutely necessary as it will be very busy.
If the school is open during severe weather please can you provide a packed lunch from home in case school meals cannot be provided.
If on the rare occasion school needs to close during the day due to deteriorating conditions, you will be informed by telephone, ParentMail or the school website. In these conditions, please monitor your emails frequently, throughout the day. Please avoid collecting children early before the end of the day unless you feel their safety is at risk, and always contact the school prior to collection. Late opening and/or early closure is also a possibility in poor weather conditions and we will inform you of this as soon as possible.
If you are a working parent or feel you may have a problem with a sudden earlier pick up. Please would you put a back-up plan in place with another family member or parent and inform the school in writing. This information is kept with your contact details, so please let us know if there are any changes.
During severe weather, information about gritting routes and travel issues around Kent will be available on www.kent.gov.uk/winter.
In cold weather, and when there is snow and ice, please ensure that your child is warmly clothed and that shoes and boots have a good grip for icy conditions. During snowy weather, if it is safe to do so, the children may be allowed out at break-times.. They will however, need to bring to school: a change of trousers or their PE joggers, a spare pair of socks/tights and wellington or snow boots. It would also be advisable for them to bring an extra set of gloves. Children will need their indoor shoes for use throughout the day.